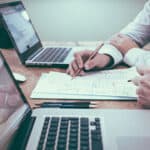 Since 1988, Laura A. Davis has helped individuals, entrepreneurs and their families to design and execute sound estate planning and business strategies to safeguard the assets and protect the relationships that make her clients' lives flourish.
Laura has founded her practice on the commitment of helping each client confidently plan for and execute business and estate planning decisions. Her warm and caring demeanor puts her clients at ease so she can help them create plans that express their unique hopes – and address their unique concerns – for the future. She is known for offering calm, sensible and client-focused advice, and for insightful and tailored legal solutions to even the most challenging situations.
The Law Offices of Laura A. Davis provide our clients the hands-on service and attention to detail that only a smaller firm can truly offer. Laura personally works with each client to tailor a plan designed to his, or her, specific needs.
Laura is a graduate of Pomona College (B.A. 1984) and the University of Southern California Law Center (J.D. 1988; Southern California Law Review, Outstanding Staff Member, 1987-88), and holds a Master's degree in Taxation from Golden Gate University (M.S. 1997).
Laura left a successful Los Angeles area law practice in 1995 to take up residence in Monterey, a second home to her since childhood. She practiced with a prominent Salinas-based firm for 10 years, always combining Estate Planning and Business experience to bring tax-savvy solutions to her clients needs. In that time, she met and married her husband, and had two beautiful children. She moved her practice to Monterey in 2006, finally opening her own firm in July of 2007.
In addition to her client work, Laura embraces responsibilities that extend into the community. She has been a proud Rotarian, served on the Board of Directors of the Monterey Peninsula Chamber of Commerce as well as co-chair of its Education Committee, and is past-President of The Sons of Italy Lodge No. 2003. She has been the President of the Trusts & Estates Section of the Monterey County Bar Association since 2017.